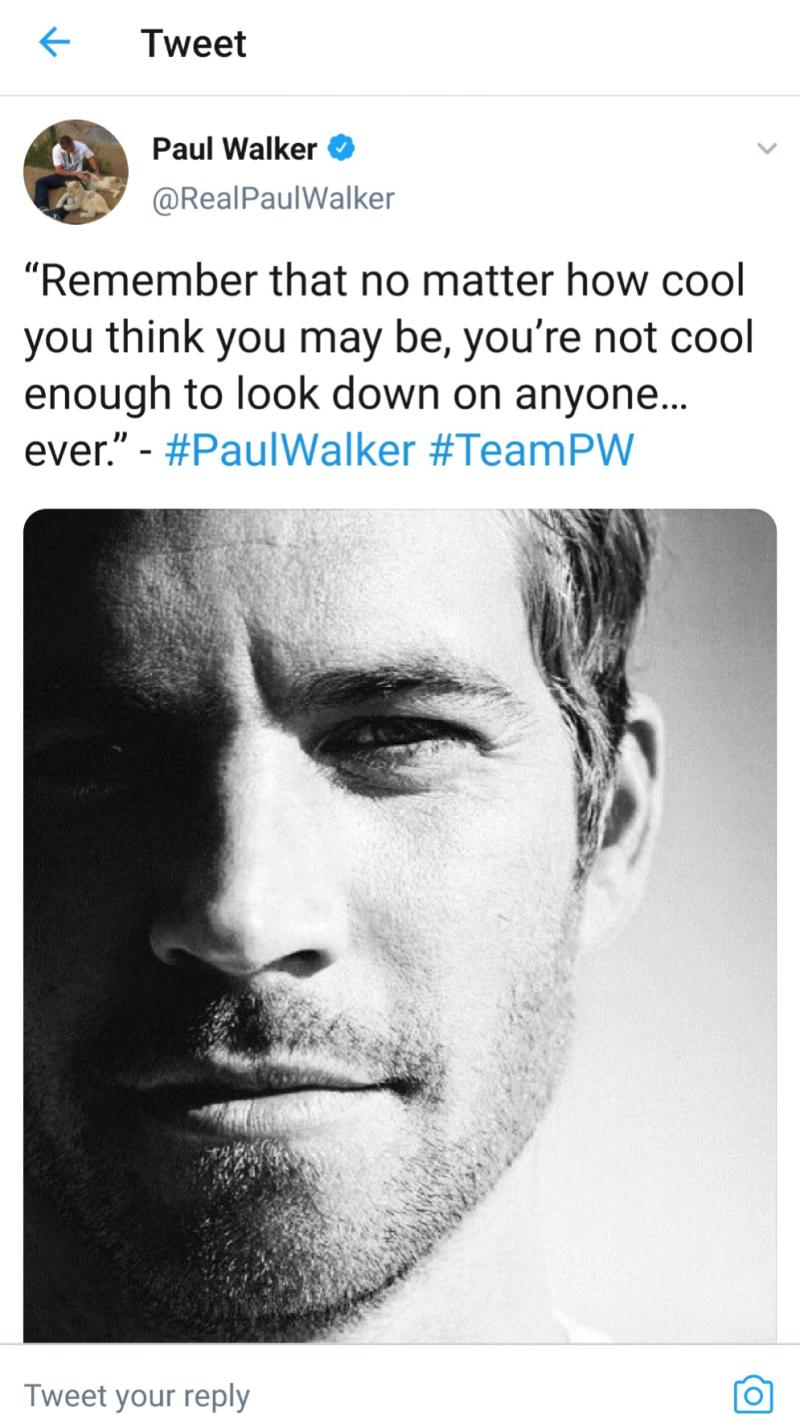 "Remember that no matter how cool you think you may be, you're not cool enough to look down on anyone…ever."
-Paul Walker
This message needs to be framed and put on the wall.
Humility begins with accepting who we are and what makes us human. As a result of this, we gain control over our attitude and outlook on life.
You can find the Original Post HERE.